The Hope Hines Fore Kids Golf Classic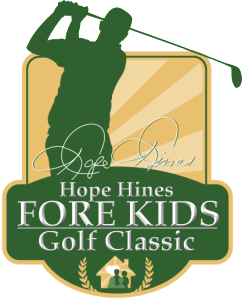 The Hope Hines Fore Kids Golf Classic was founded by Charlie King, for golfers and community business leaders desiring to play the game they love while helping Tennessee's in-crisis children.
Tennessee Baptist Children's Homes ministers the love of Jesus Christ to children and families in crisis. We provide residential care across five locations, and foster care services through our Caring Community Ministries. Because we teach Christian values throughout our organization, we do not accept government funding and instead rely on gifts from individuals and churches, as well as estate bequests, trust funds, investments and endowments. The tournament's proceeds are dedicated to the Brentwood campus.
This event is full! Please contact Jeff McGinnis for information, or to be put on a wait list!